#GLAD2023 Turns to Individuals, End Users
30th March 2023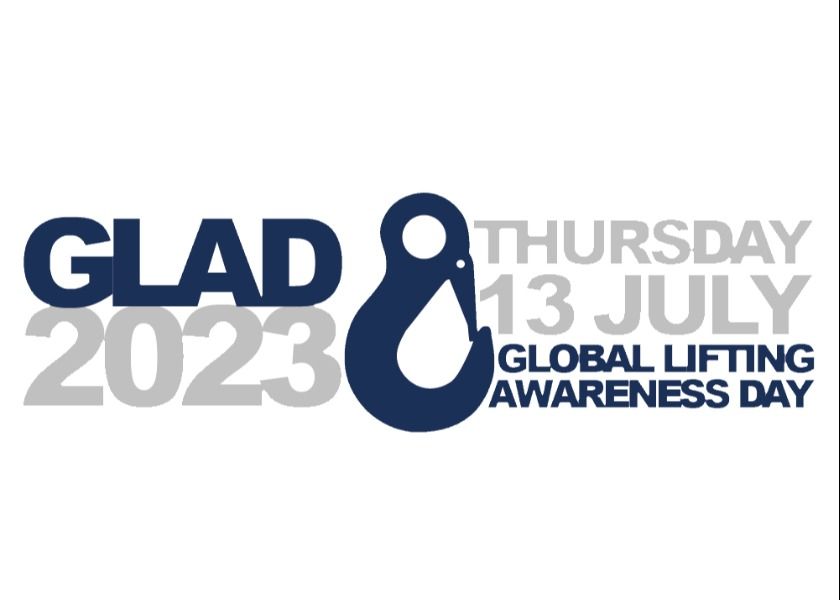 #GLAD2023 Turns to Individuals, End Users
Global Lifting Awareness Day—#GLAD2023—has arrived at the point of use, as 13 July draws nearer.
Driven by the Lifting Equipment Engineers Association (LEEA), #GLAD2023 will again bring together all industry stakeholders, including manufacturers and suppliers, but end users are a prime target as the concept strives to promote safe and high quality load lifting.
Now in its fourth year, #GLAD2023 harnesses the power of social media to promote videos, articles, and in-person activity, while pointing people to a dedicated website—www.globalliftingawarenessday.com—where information about apprenticeships, military recruitment, diversity, sustainability, and technology has been posted since the concept's 2020 launch.
Ross Moloney, CEO at LEEA, said: "Ultimately, we're trying to change behaviour, so pivoting towards owners, inspectors, examiners, and end users is key to achieving that. Social media postings are important, and we know that they are effective in giving people reason to pause, but this isn't a movement confined to the virtual world; we need to do more to help people along their journey of conversion."
He added: "Most of us in the industry know where to look for guidance, and where to go for advice, but users that have only a passing understanding of lifting—they might only rent, or buy, or use it occasionally—likely need more support to understand the risks and how to mitigate them better. This is a demographic continuously prone to accidents if we don't position our safety messages where they're needed most."
Taking ownership
LEEA has already invited stakeholders to show support by participating on social media and holding events that serve as hubs from where the concept can grow in future years, which is a message to individuals as well as wider marketing teams. From the C-suite of the largest corporations to the crane cab of the smallest rental company, #GLAD2023 is for everyone. Literally anybody with an interest in lifting and working at height can contribute.
Moloney said: "Our industry is owned by the individuals who work in it, so while we love that companies are getting involved, there's no reason why individuals can't post themselves, and we actively encourage both. In fact, a newcomer to the sector or somebody that has tools in their hands will find kindred spirits in those applying lifting equipment at the point of use."
Also aligning to power #GLAD2023 are a collection of authorities and trade bodies, in addition to industry press, equipment manufacturers, and influencers. All are bound by a commitment to share material that promotes safe and high quality load lifting and are actively encouraging memberships, readerships, peers, etc. to support the cause. If you are an engineer, crane operator, rigger, signalperson, trainer, or apprentice, social media is the place to start.
Celebrate the lifting industry on Thursday 13 July—include the #GLAD2023 hashtag.