LEEA launches MNDA A-Z Challenge for #GLAD2023
13th July 2023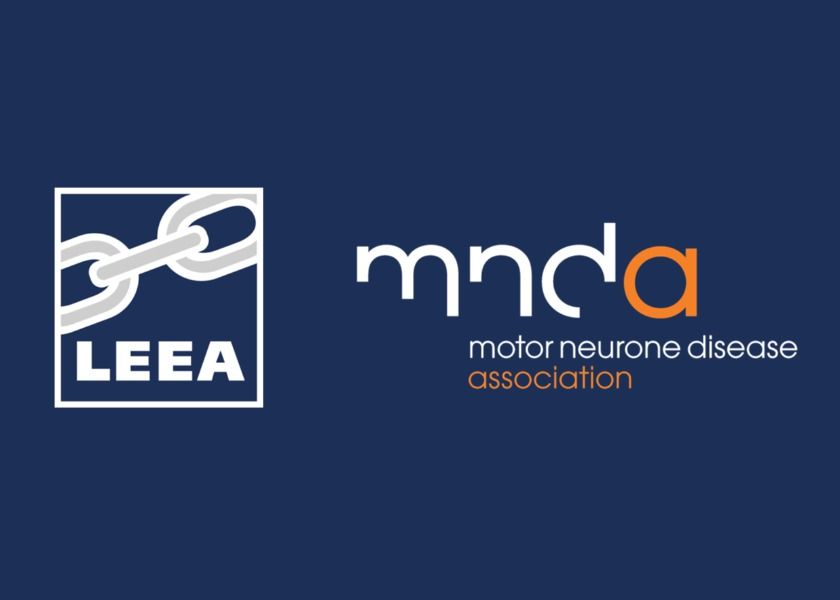 Motor Neurone Disease affects the nerves that control movement and very sadly can leave a person locked into a failing body where they are unable to move, walk, or swallow and eventually breathe.
The charity aims to increase awareness of the disease, and raise crucial funding to support its care, research and campaigning for people living with or affected by MND in England, Wales and Northern Ireland.
Since launching its LEEA Just Giving page https://www.justgiving.com/campaign/LEEA it has now launched an MNDA A-Z Challenge guide in conjunction with #GLAD2023, suggesting fun ways for people to get involved to raise money. All efforts will be highlighted during the LEEA Awards dinner on November 22, in Liverpool.
"We've been looking for ways where LEEA members can engage and take part in some fundraising to help support the work of the MND Association. So rather than have one specific event, we are trying to encourage people to be as creative as possible to come up with some kind of fundraising campaign beginning with one letter of the alphabet," said Richard Parris, Corporate Development Manager, MNDA.
"We've provided a guide with hundreds of ideas for people to get involved; whether that's an abseil to a bake sale, sweepstake or Zumba class. There's something for everyone whether that's a physical challenge, or something more creative, there's lots of things people can do and hopefully they can use this guide to get a bit of inspiration."
Parris said to participate, the first port of call is to visit the LEEA website https://tinyurl.com/2xuvscw4
There, they will be able to download the guide, and from there they can visit the Just Giving page that's been set up for this challenge. There will also be a guide available on that website to show people how they can interact with the charity.
The Just Giving page is relatively simple to do and from there they can create their own fundraising campaign, and then donate the money they have raised through the online portal.
"It would be great if people could get their fundraising started and done before the awards dinner because at that point we could announce what a great job everyone has done in raising funds that really will help to support our work and all those people living with or affected by MND," said Parris.
"Once you visit the campaign page, which has already been set up, there's a button there that says 'Start Fundraising'. If people click on that button, it will guide them through the process of setting up their own page. And then that will automatically be linked to the campaign page, meaning all those donations from the different events that are going on will be in one place. And you'll get a real sense of what your colleagues have been doing throughout the year. And again, if anyone needs any support, there will be a quick one-page guide to help people through that process.
"I'm really looking forward to seeing what everybody gets up to and just remember, it really doesn't matter how much you raise because every penny will have a dramatic effect on the lives of people living with MND.
"For example, £10 would help provide a support worker for someone who's recently been diagnosed with MND and £27 would help provide one hour of our Connect helpline, giving people vital information and support."
Click here to watch the video.
For more information and to donate visit the LEEA Just Giving page https://www.justgiving.com/campaign/LEEA